Music, Download, and more...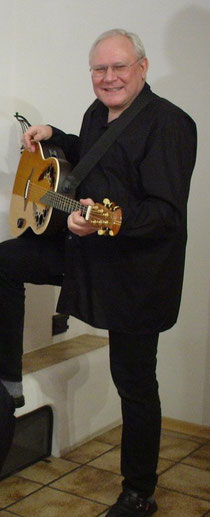 The subpages of "Music" contain links on songs, that I mostly posted on the Swedish music portal UBETOO.  There you are only able to listen to them. But step-by-step I will submit the download of more and more of my songs on my own site...
Most of my songs were published under my alias "WwoollfF". But some of them were released under my second label "ROLF". They have a more commercial background and include cover versions of songs not copyrighted. They are intended to promote me and my gigs, attracing promoters' attention to engage me. If you are in need of good live-music, don't hesitate and contact me!
Events:
Blues-Matinée
Folk-Night
Vernissage
Weddings including the whole dance programme
Birthdays, family celebrations, office parties
Campfire evenings unplugged
Christmas celebrations
Mardi Gras events
...
If you like to listen to my music, follow the links sorted on genres:
DOWNLOADS
Here you will find some of my songs that you can download. Have a lot of fun!